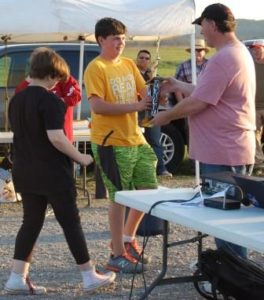 Russellville, Alabama will again be at the TARC finals, this time represented by a team from Russellville First United Methodist Church, shown here receiving an award from Lee Brownell at the UNA Regional Launch. The FUMC team was the only one in north Alabama to make the cut of the top hundred and be invited to the championship in Manassas, VA. The Russellville City School Lions team was ranked 106th in the alternates with the RCS Bears team listed at 120th. Sheffield HS's team one was 108th with Liberty Middle School of Madison ranked 115th and Buckhorn Middle school of New Market was 117th. Two teams from Lincoln, Alabama will also represent the state in the TARC national event. Alabama had more teams in the 100-120 range than any other state. 
The UNA TARC Regional was set to fly on March 25, 2017 but it was rained out and delayed a day. The sky cleared up Sunday afternoon in Russellville and we launched twelve TARC teams for a total of 30 flights, not counting the three John Jenkins made who served as LCO while Vince was RSO. This was really good attendance for a rescheduled weather day. HARA provided the launch operations and range equipment that all worked fine and was appreciated to make all the launching go smoothly. Congratulations to the Hope Christian Academy team that won the regional part of the event and received a nice trophy. They had a score of 15 on their official flight qualification attempt. The RCS Bears won second place. Here are photos of some of the teams.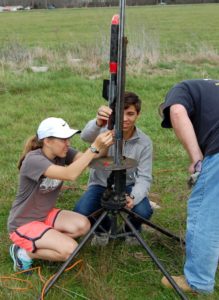 Covenant Christian School Team 2.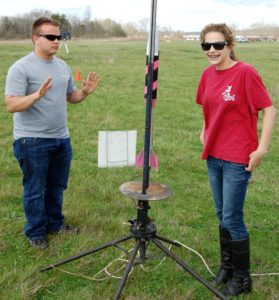 Covenant Christian School Team 1.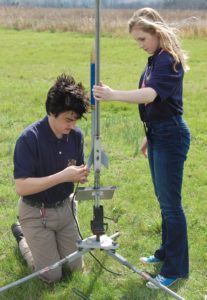 Hope Rising Team.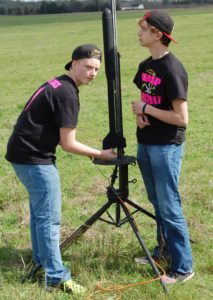 Winfield HS.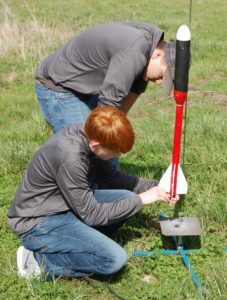 Central HS.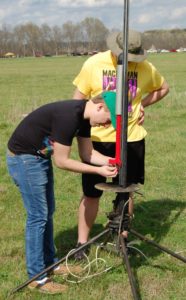 Rodgers.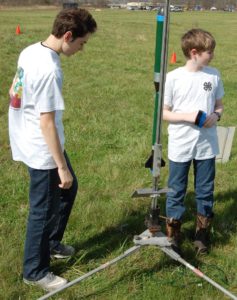 Lauderdale Co 4-H.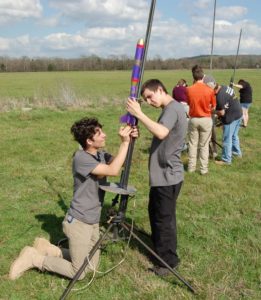 Sheffield HS Team 1, "Purple".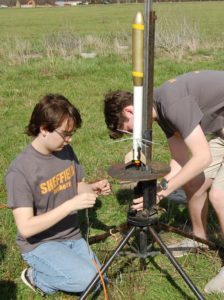 Sheffield HS Team 2, "Gold".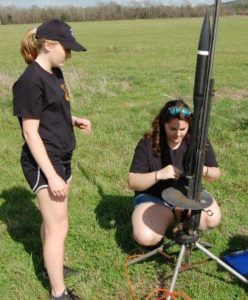 Russellville HS Team 2 "Bears".
Phil Campbell HS.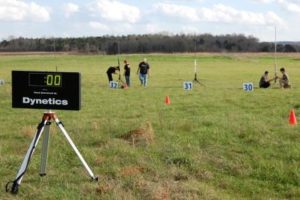 HARA's digital clock timed the flights.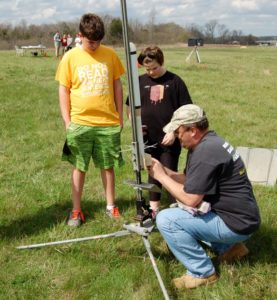 Russellville FUMC.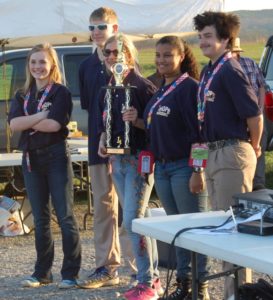 Hope Christian Academy takes top honors.