In a very anomalous TARC season that began in 2019 these teams from Alabama scored in the top one hundred ranking nationally and will compete in the finals to close out 2021. It's almost the same group that made the finals last time. http://hararocketry.org/hara/six-alabama-tarc-teams-going-to-finals-in-virginia/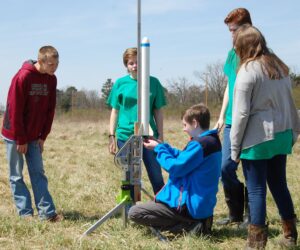 The schools and cities are:
Tharptown High School T1, Russellville
Lincoln High School, Lincoln
Russellville High School T1, Russellville
Russellville High School T2, Russellville
Winfield City High School, Winfield
Hewitt-Trussville High School, Trussville
Hackleburg High School, Hackleburg
Other Alabama teams selected as alternates are:
Tharptown High School T2, Russellville
Civil Air Patrol – Redstone Composite Squadron, Huntsville
St. John Paul II C.H.S.,  Huntsville
The cutoff score for making the top 100 this year was 37.06, which is respectable considering the contagion circumstances. It was 36 in 2019, the last "normal" year. There were 615 teams in TARC-2021 and although many of them were never able to get together, build, and fly due to COVID, TARC still ended up with 282 teams submitting qual flight scores.
Rather than have the finals with all 100 teams in Virginia as usual, the finals will be broken down to eleven regional sites with fewer teams present on each field. The Birmingham Rocket Boys NAR Section will host TARC June 12. The results from those flights will be sent to TARC headquarters which will compile the scores and announce the winners at the TARC 2021 Awards ceremony (online) on June 28.
Congratulations to these teams for their success and the opportunity to represent the state. Russellville High won first place in TARC in 2015.