The monthly HARA meeting is this Thursday, June 2, 7:30 pm at the Space and Rocket Center. Come hear the stories about the fantastic National Sport Launch https://www.facebook.com/events/1454507068190196/permalink/1543705859270316/   we just hosted or come to tell your own. We'll have a slide show of images and videos.  NSL T-shirts and kits are still available, now discounted.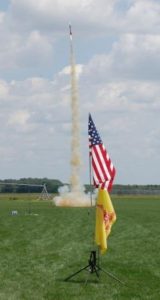 We'll also discuss TARC and Geezer TARC, other launches coming this summer and the HARA Biergarten Night at the Davidson Center on August 4th.
As always, what's on your workbench? Bring something to show and tell.